In Between was a 2014 Lambda Literary Award Finalist for LGBT Debut Fiction and a winner of a 2014 Golden Crown Literary Society Award
in Debut Fiction!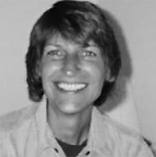 Jane Hoppen lives in Brooklyn, NY, and has had fiction published in various literary magazines, including Story Quarterly, Feminist Studies, Room of One's Own, The Dirty Goat, PANK, Western Humanities Review, Gertrude Journal, Platte Valley Review, and Superstition Review.

Her first novel, In Between, was published by Bold Strokes Books in December 2013 and was a finalist in the Lambda Literary Awards for an LGBT Debut Novel and a winner of the Golden Crown Literary Society Awards for Debut Fiction. Her novella, The Man Who Was Not, was published by Bold Strokes Books in June 2014 and is available in all formats compatible with every tablet, smartphone, and eReader. Her second novel, The Northwoods, will be published in 2018.

Follow Jane on Twitter!

---